Our Philosophy

We care for you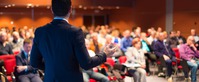 In addition to the technical competence, it depends on the instinct and the competence of the real estate manager to meet the interests of all owners, whether owner-occupiers or investors.
It is important to inform and advise you well in order to achieve optimal decisions from an economic and value-preserving point of view in the owners' meetings.
In order to guarantee this, the real estates managed by us are managed by one dedicated person, who has the required competences and is available as your personal contact.
In addition, we work with powerful computer programs and offer you a modern communication platform.